nestKitchen
food with personality, created with passion
Simple, fresh and locally sourced ingredients are at the core of everything we prepare.  Talented cooks and creative minds work in harmony to both delight the taste buds and the eyes…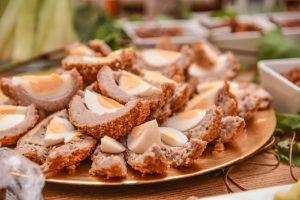 From our infamous Scotch Eggs and mini tubs of our Severn Spots Charcutterie to melt in the mouth quiche bites, smoked duck and cranberry spoons, homemade hummus and tiny 'crusts off' sandwiches
Buffets
from £15 per person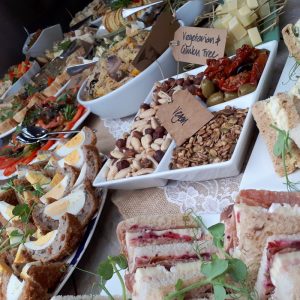 Rosemary & sea salt Focaccia ⦁ Kalamata & sun dried cherry tomatoes Skewers ⦁ Vegetarian Quiche & Frittata's ⦁ Prosciutto Cantaloupe, Fig & Feta Salad ⦁  Beetroot pickled quail eggs  ⦁ Coronation Chicken &  Apricots spoons ⦁ Mini Cheese boards ⦁ Heritage Tomato salad ⦁ Gammon & fresh pickled vegetables ⦁ handmade pork pie ⦁ hot sausage rolls ⦁ Summer Cous Cous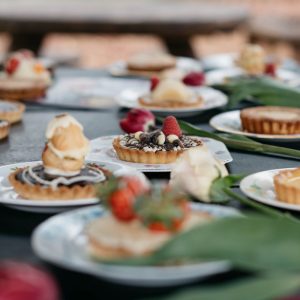 Alternative canapes… Mini bite size servings of delights such as Shortbread,  Flapjacks, Carrot Cake, Tarts and Brownies
Cakes
from £100 per layer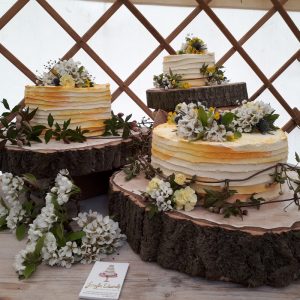 Penny Chambers  and Jennifer Edwards together make the most wonderful wedding cakes when not baking for the farm shop and cafe..
Macaron Towers, Fairycake Castles, Sugar Flowers – dressed in colours to match your theme
Handmade Scotch Egg Co ltd
As we are ownwed by the renowned Handmade Scotch Egg Company they obviously feature prominently in our repertoire.. BUT not exclusively!  We are foodies at heart and enjoy creating new and inspiring menus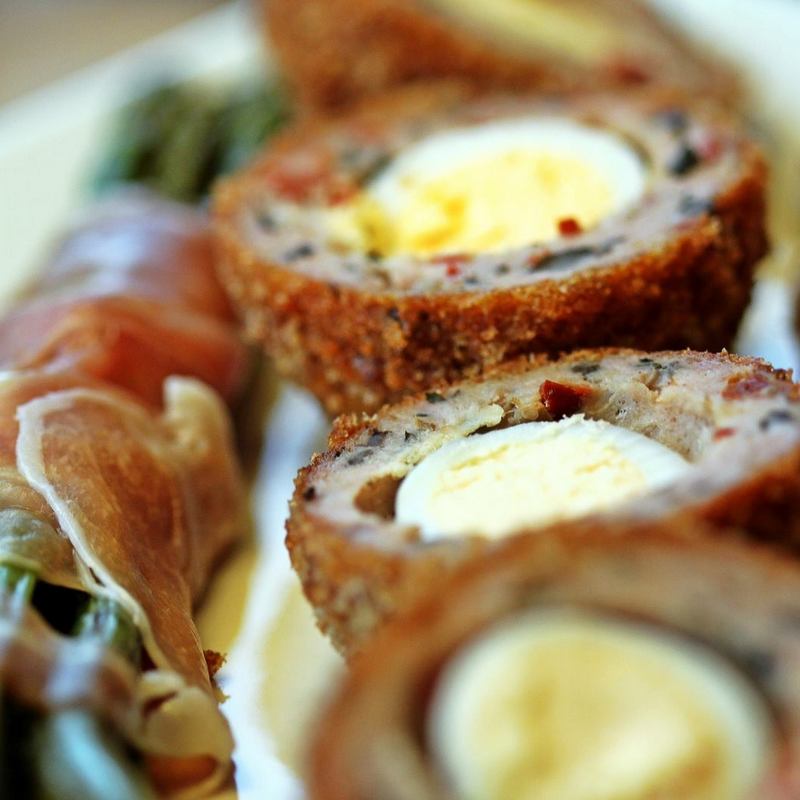 Clare & Alex August 10th 2019

THE NEST IS THE BEST!   It was a pleasure to work with Neil and Penny and we would do it all again Tomorrow if we could! All the team were amazing!

 
Savoury or Sweet…
Lightwood Artisan Cheeses .v. Dressed to impress Chocolate Brownie & Carrot cake